Holy cow!
I just checked my e mail and someone commented on my blog saying "Congrats on being Saucy.."
And I was like what?
Then I was like what?!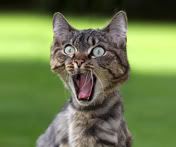 Then I clicked over to
SITS
and there I was...
On the Dang ole' Saucy List!
Thank you Sistas!
I better get to updating my blog more since I will have some more visitors here soon.
WHOO RAH!!!!!!!!!!
Oh and this week keeps getting better and better!